Black Ivory - Original Classic Soul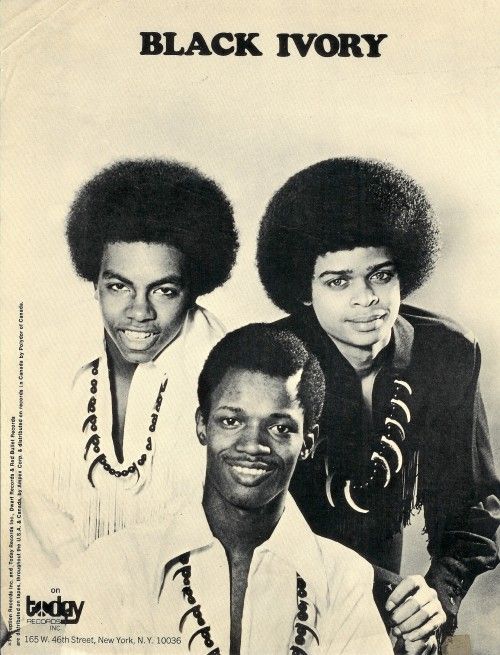 Black Ivory is a Classic Soul / R&B vocal trio founded in Harlem, New York in 1969. Leroy Burgess, Stuart Bascombe and Russell Patterson were just teenagers when they were signed by Perception/Today Records and released their first hit single, "Don't Turn Around". This was soon followed by an album by the same name and a string of hit singles produced by the legendary Patrick Adams. These included "You and I" and "I'll Find A Way (The Loneliest Man in Town). They continued to produce hits throughout the 70's on Today Records, Kwanza Records and Buddha Records. The most popular of these were "Time Is Love", "Spinning Around", "What Goes Around (Comes Around), "Will We Ever Come Together" (written by Robert John and Michael Gately) and "Mainline" (mixed by Michael Gomes) which was destined to become a club cult classic. Most well known for a style of soul which features a male falsetto lead vocal, classic Black Ivory can be compared to artists such as The Delfonics, The Stylistics, Blue Magic, The Moments, The O'Jays, Earth, Wind and Fire and Prince. The group also engaged in a fair amount of musical genre-bending and were no strangers to funk and disco. One of the groups primary creative forces, Leroy Burgess left the group to forge his own legend as the voice and musical genius behind groups such as Convertion, Logg, and The Fantastic Aleems. He wrote the smash hit "Over Like A Fat Rat" for Fonda Rae and has come to be referred to as "the patron saint of Boogie".Black Ivory's recordings have been sampled by numerous hip hop artists including Raekwon, Q-Tip, Nas and 9th Wonder. Now, after close to thirty years, the original members have reunited on an album that reflects their growth as individuals and their refinement as songwriters, producers and recording artists. With a rich musical history behind them, Black Ivory steps into the future with Continuum.
Leroy Burgess - Lead vocals / musical director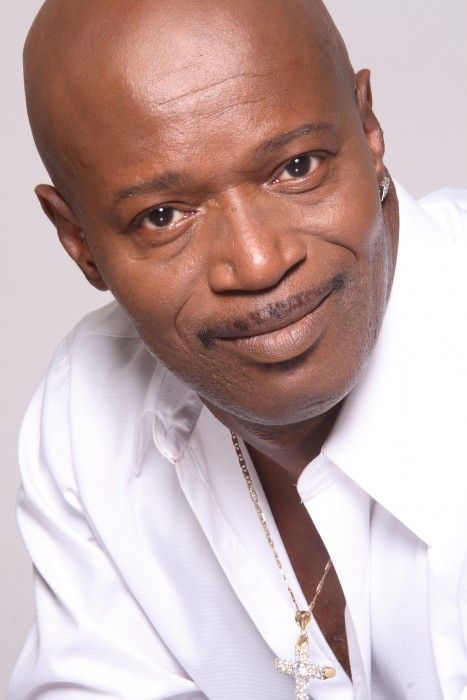 Biography by Andy Kellman  
Flip through any old stack of underground disco and boogie vinyl released between the late '70s and mid-'80s. If the name Leroy Burgess isn't in the credits of at least one out of the first 50 you scan, consider it a fluke. Despite the fact that Burgess released a grand total of one single under his own name, he had his hand in so many recording sessions that even devout fans had trouble keeping tabs on his activities. Each release -- some were by short-lived studio projects, others were by full-blown groups -- was either aided or carried by Burgess, a multi-instrumentalist, vocalist, producer, arranger, and songwriter who made a significant impact on dance music during his hottest period of activity. Even if Burgess never had a single note of his voice recorded, his value to black music (including the birth of house) would be firmly in place -- but it's this facet of his career that has gained him the most attention.  
A supremely expressive gospel-steeped baritone, Burgess belongs alongside the soul greats when it comes to conveying all the life-affirming joy that comes with blissfully surrendering to love. One Leroy Burgess song is likely to temporarily lift all the weight off your shoulders and strip you of cynicism. Born and raised in Harlem, Burgess sang in church choirs and was tutored by Herbie Jones, a Duke Ellington and Billy Strayhorn associate; apart from that, his musical knowledge was picked up informally through his mother (a onetime opera singer) and the infrequent family reunion meet-ups with his uncle, legendary Philly soul arranger/producer Thom Bell.  
He cut his teeth in the late '60s as one-third of a group called the Mellow Souls. Burgess, Stuart Bascombe, and Russell Patterson were still in their teens at the turn of the '70s, but they were extremely anxious to be heard and recorded. A producer, songwriter, and arranger named Patrick Adams eventually became involved in several significant aspects and renamed the trio Black Ivory. It wasn't without a struggle that Adams helped Black Ivory attain a Top 40 R&B single with their debut, "Don't Turn Around." Money was scrapped together for the recording, and numerous labels weren't impressed enough to take the gamble. Today took that gamble and succeeded with it, though the group never made a huge breakout.  
Burgess remained with the group until 1977, when he opted to part under good terms. By that time, Black Ivory had a few ballad-heavy soul LPs under its belt. Burgess often co-wrote songs with Bascombe, Patterson, and Adams, and his time spent with Adams had a profound effect that lasted throughout his career. After Black Ivory, Burgess would often team with Adams, a figure who influenced him in more ways than one. Despite the departure from Black Ivory, Bascombe and Patterson weren't through with Burgess. The group was in need of a couple songs for an album and Burgess donated a pair that had been abandoned from a project that hadn't panned out. These two songs, "Mainline" and "Hustlin' (You Gotta Be Dancin')," made for a turning point in Burgess' career. Not only did Burgess allow Black Ivory to use the songs, but he also made a temporary return to help with the recording session. "Mainline," which has long since become a dancefloor classic, got Burgess' disco ball rolling. This and "Weekend," another Burgess tune recorded for Adams' Phreek, kicked off a seemingly endless series of projects that is nearly impossible to accurately depict with a time line.  
Releases by Bumblebee Unlimited ("Love Bug"), Inner Life ("Moment of My Life"), Dazzle ("Reaching"), Phreek ("Weekend"), the Fantastic Aleems ("Get Down Friday Night"), Aleem ("Release Yourself"), Intrigue ("Fly Girl"), Caprice ("100%"), High Frequency ("Summertime"), Universal Robot Band ("Barely Breaking Even"), and Change ("You're My Number One") featured Burgess' involvement in various capacities, as did material from solo artists such as Rick James, Dino Terrell, Fonda Rae, Venus Dodson, Ben E. King, Eddie Kendricks, Peter Jacques, and Narada Michael Walden. Needless to say, Burgess was in-demand. He could write a song, arrange it, produce it, sing on it, play keyboards -- almost everything short of pressing the records and delivering them to the shops.  
In the middle of all this work, Burgess also found time to helm a couple projects. After one particular 1981 session with two of his most frequent partners, bassist James Calloway and drummer Sonny Davenport (the trio, fleshed out by Burgess' keyboards, made for one of the finest rhythm sections in the field of disco/boogie), producer Greg Carmichael allowed the musicians to use the remaining recording time for whatever they pleased. The result was "Let's Do It," a sweet mid-tempo single full of all sorts of interlapping, oddball synth sounds and Burgess' ever-beaming vocals (not to mention some valuable background help from Dorothy Terrell and Burgess' sister, Renee). Released under the name Convertion, the single sparked a partnership with Carmichael that culminated in the Logg LP for Salsoul.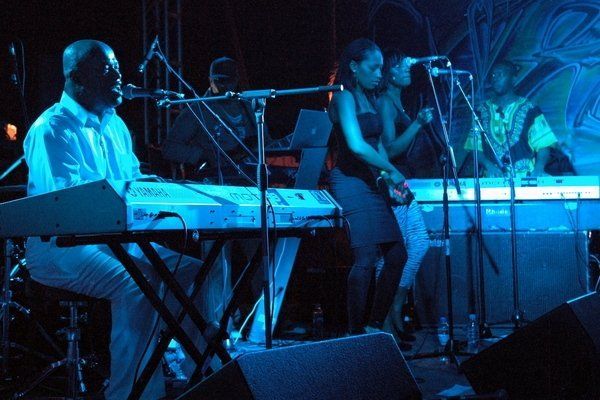 The Convertion crew intended to continue under that name, but legal issues with SAM -- the label that released "Let's Do It" -- prevented Burgess and company from using the name on another label. Regardless, Convertion continued as Logg and delivered a horribly overlooked self-titled LP on Salsoul in 1981. The album spawned three singles -- "I Know You Will" (remixed by Larry Levan), "Dancing in the Stars," and "You've Got That Something" -- that exemplify the era that followed disco and predated house. Those three songs took up half the space on the album; the three non-singles were hardly slouches either. Amazingly, only "I Know You Will" had any effect on the charts, registering at a bonkers number 81 on the Billboard dance chart.  
Burgess' output was reduced to a slow pace by the end of the '80s, though he did remain somewhat active throughout the early 2000s, collaborating occasionally with artists like Blaze, Glenn Underground, and Cassius. Burgess' inability to become a household name can be attributed to a number of things. His happiness with anonymity, fostered by working under several aliases and with numerous groups, didn't exactly enable name recognition. And the fact that the bulk of his work was released on small labels with little in the way of promotion -- or radio stations willing to play music that was at the dance end of the spectrum -- didn't help either. Still, there isn't a single history-aware house DJ who doesn't know his or her Leroy Burgess.  
In 2002, the Soul Brother label tied up some of the many loose ends in Burgess' discography by issuing two crucial releases: The Anthology, Vol. 1: The Voice and The Anthology, Vol. 2: The Producer. Around this time, Burgess began performing again with Black Ivory.   
In 2007, Burgess released "Throwback: Harlem 79-83" on Soul Brother Records, the first non-compilation album with his name on it. The music is a bold step forward in his career -- previously unissued tracks from his glory days in the New York club scene, and work that's as great as any of the material that was formally issued on the market! Burgess has a great ear for a compelling groove -- and the tracks here were all recorded privately during the period when he was at the height of his boogie years. The tracks exude a style that's even more personal than some of Burgess' other music -- keyboard parts that are very spontaneous, and vocals that have a nice edge.  
2010 was the 40th anniversary of Burgess' career... since the release of Black Ivory's "Don't Turn Around" single in 1970. To celebrate, he released "Throwback (Vol. 2): Sugar Hill 83-86", an incredible follow up album containing 13 brand new tracks, on his own label, Burgess Entertainment Recordings (licensed by Sed Soul Records). On November 11th, 2011, we saw the release of "Continuum", the first all new Black Ivory album since 1980's "Hanging Heavy", with Burgess, Bascombe and Patterson, the group's original members, on SLR Records Inc., their own label. He also released several new independent singles, where he collaborates with such luminaries as Chicago's Ron Trent and Bugz In The Attic maestro Daz I Kue. 
For anyone who may have had doubts, you can be very sure... Leroy Burgess is back!!!!
Stuart Bascombe - Lead vocals / choreographer / spokesperson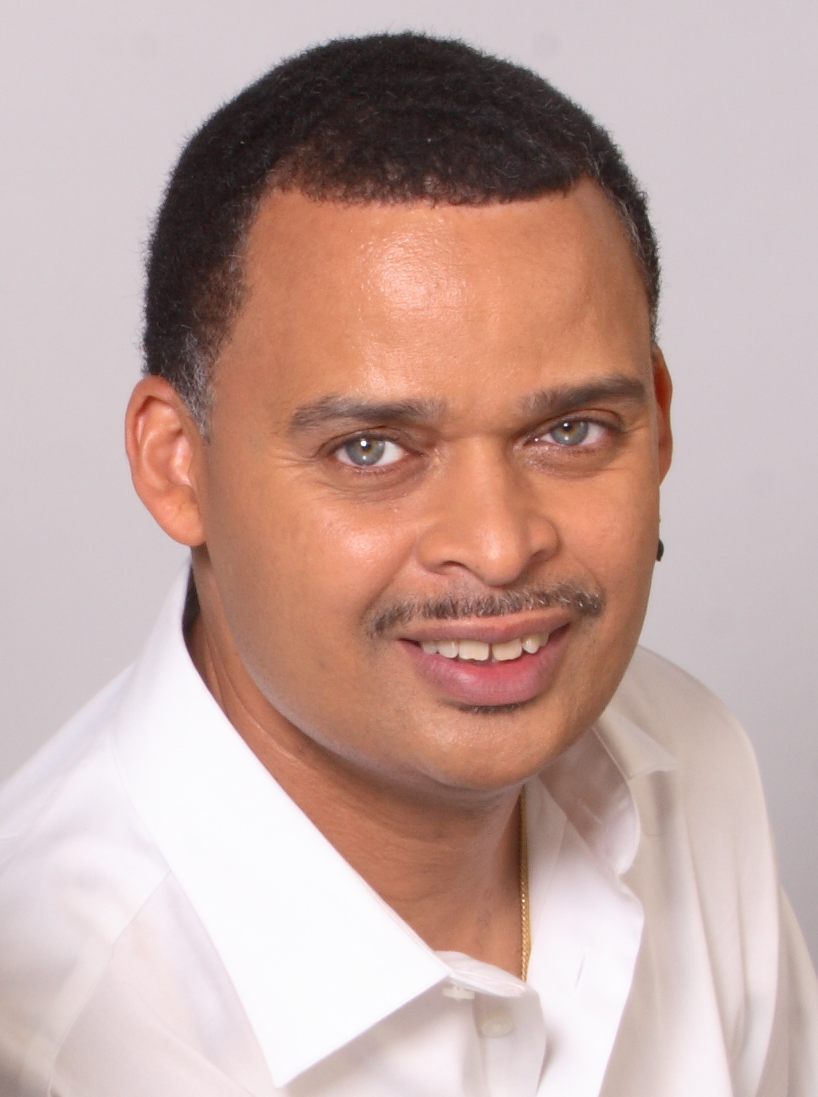 Stuart Bascombe's inspiration to song probably came first from hearing the dulcet tones of his mother's voice serenading him as a child with songs like "Who Killed Cock Robin" and "The Riddle Song". Although there were no performing musicians in his household, the radio and phonograph supplied a rich and diverse stream of musical artistry typical to the mid to late 50s. Rock and Roll, Doo Wop, Rhythm and Blues, Pop, Folk and Calypso all took turns filling the air and offering thousands of musical possibilities to his ears and voice. By the age of seven, Stuart knew that he wanted to be a performer and documented that desire on the folder of his first grade class photograph by choosing "Tap Dancer" as what he wanted to be when he grew up. Stuart remembers the first time performing in front of others as singing "What's Your Name" by Don and Juan at a gathering of friends and family. Unfortunately, Stuart did not attend an elementary school with a music program that provided instrumental instruction or a chorus, so any formal training was unavailable to him in his youth. What was available to him was the wonderful music of the 60s and the inspiration that it could provide. His parents were accustomed to listening to New York's WABC and WMCA which played a Top 40 format so everything from Motown to Mancini to Mathis would nurture his own musical aesthetic. His desires would get a jumpstart in 1963 as Beatlemania began to dominate the U.S. airwaves and every kid that could hold a note or strum a guitar wanted to be like The Beatles. Stuart remembers teaming up with a classmate in third grade and singing their recording "I Should've Known Better" in the schoolyard during lunch, all the while playing their very best air guitar. The crowd that gathered loved their performance and the new found schoolyard notoriety added to Stuart's determination to be a star. Although Stuart's early attempts to form a singing group bore little fruit, the successes of groups like The Five Stairsteps and The Jackson Five were proof that a child's dreams of stardom were achievable and not a mere fantasy. However with no apparent pathways leading to his goal, Stuart seemed to forget about his ambition to be a recording artist. He was about to learn that sometimes things fall into place when you least expect it. In the summer of 1969 Stuart's friend Larry Newkirk was on his way to a rehearsal with his singing group called The Mellow Souls. Stuart had always wanted to sing in a group, so when Larry agreed to let him go along he was excited. At the rehearsal Stuart met Froilan "Vito" Ramirez, Michael Harris and Leroy Burgess. After singing along with them on a few songs Stuart was invited to join the group. Within weeks the group met and began practicing under the tutelage of Patrick Adams, a musician and songwriter who played with a Harlem band called The Sparks. Leroy and Stuart quickly became great friends and songwriting partners, at first "bouncing" musical ideas between two cassette recorders in the stairwell or hallway of Stuart's apartment building. Over the next couple of years the group evolved into a trio and changed it's name to Black Ivory. One of Stuart's fondest memories is sitting in class at Louis D. Brandeis H.S. in 1971 when the pricipal announces over the  P.A. system that two of the school's students (Stuart and Russell) had a new record out and then played "Don't Turn Around" for the entire school. Stuart's songwriting credits have appeared on a number of songs in Black Ivory's catalog, most notably the group's epic ballad "You And I". Throughout the 70s he served as the groups spokesman and choreographer and assumed the role singing falsetto lead after Leroy Burgess left the group in 1977.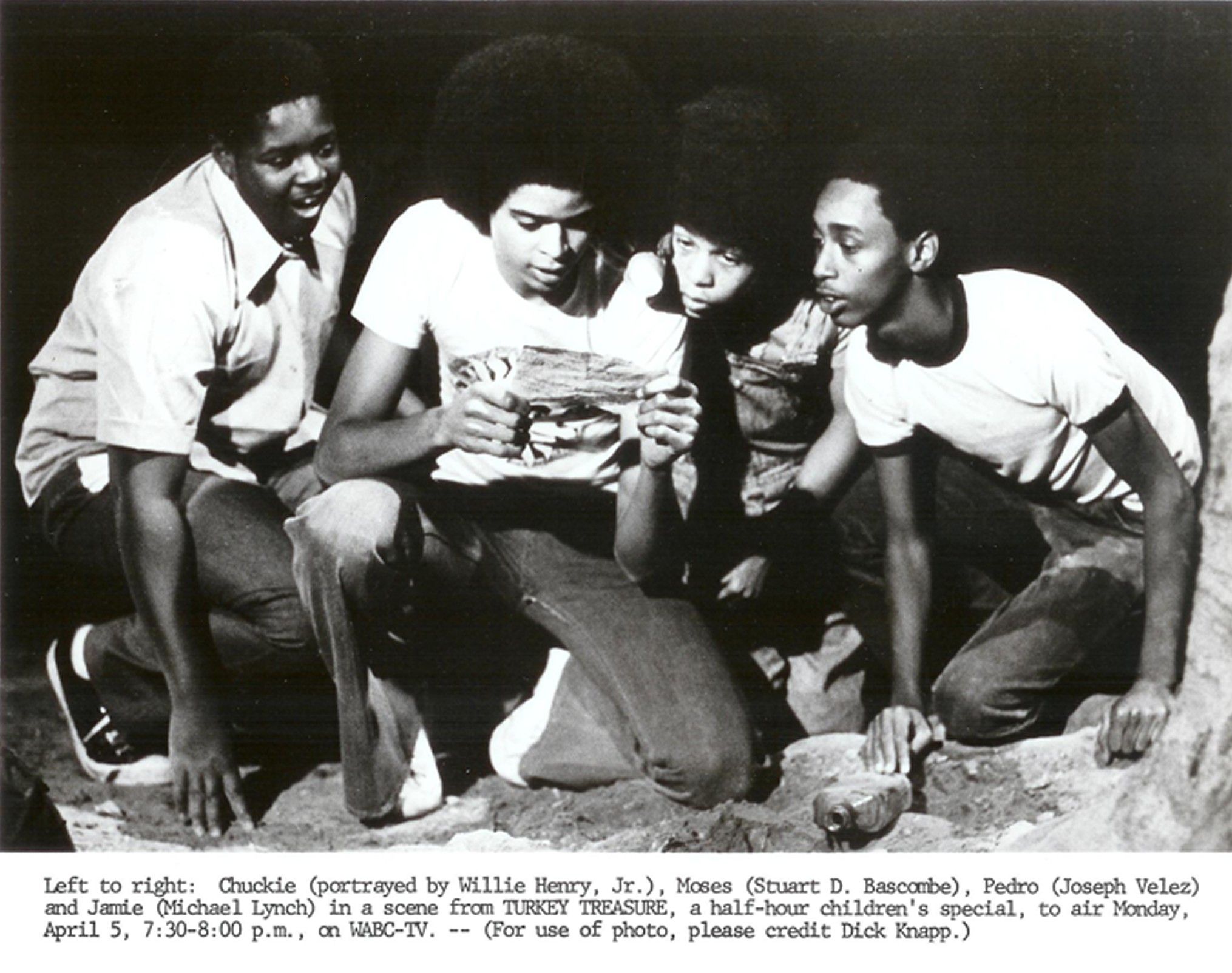 In 1975 Stuart scored the lead role in a made for TV children's film "Turkey Treasure" which aired on WABC 7 in April 1976 and reprised his role as "Moses" in the 1981 sequel, the Emmy Award winning "To Be A Man" in which he co-starred with the late Robert Earl Jones and Estelle Evans.
1983 saw the advent of MIDI (Musical Instrument Digital Interface) and the growing use of computer technology in the recording industry. Having always been a fan of electronic music, Stuart wholeheartedly embraced the new technology and was soon hosting a Music Technology chat room on the pre-internet computer information service Q-Link, using the name TSUMO which is an acronym for The Single User MIDI Orchestra. Stuart also took advantage of the advances in personal computer technology to begin exploring 3D computer modelling and animation using the legendary Amiga line of computers. 
During the years that Black Ivory was disbanded, Stuart supported himself by working jobs in and out of the music industry. He worked for a short time at Win Records and Video for Sam and George Weiss, music legends in their own right, and for twenty-seven years he worked at New York City Off Track Betting.
In 1995 the classic line up of Stuart, Russell and Leroy reunited and began performing again with Stuart on leads. On November 11, 2011 the group launched their own record label SLR Records Inc. and released Black Ivory's seventh album Continuum, to which Stuart's production company TSUMO Productions contributed three songs, "The Move", "Win At Love" and "Looking For Love". As SLR Records President, Stuart envisions bold new ventures for Black Ivory and exciting new artists on the horizon. 
Russell Patterson - Lead vocals / fashion coordinator / art director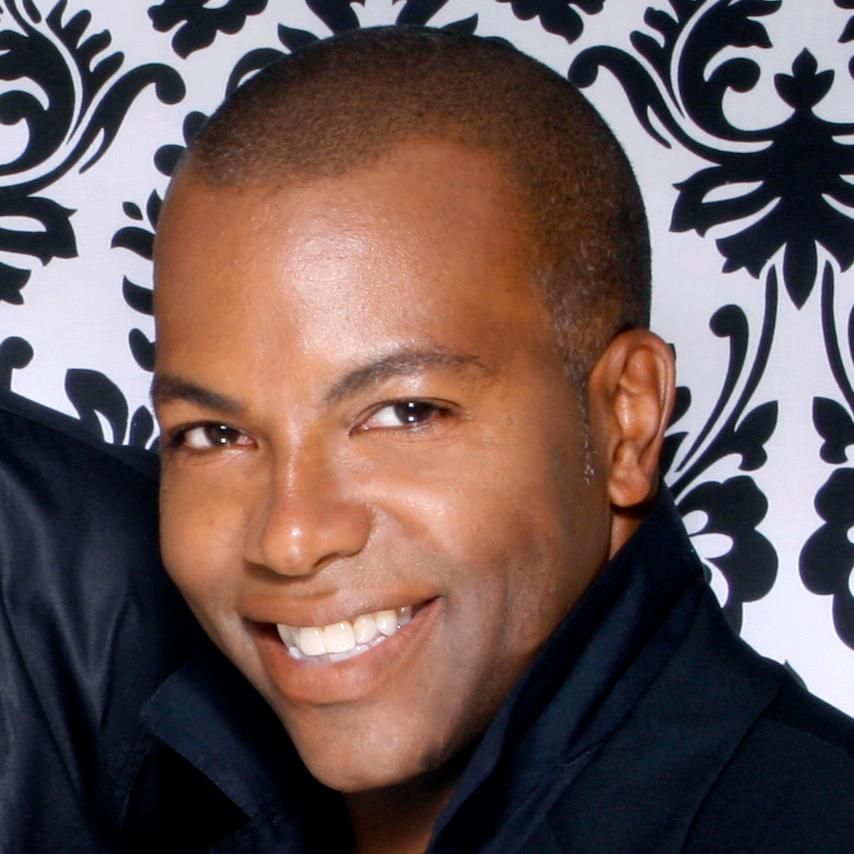 Russell Patterson was invited to join Black Ivory as a replacement for a member who had left the group in the fall of 1969. Mr. Patterson had only performed with one group prior to that invitation, The Shades of The Mellow Souls. Russell had only been with that group a short while when Leroy Burgess, The Shades manager, saw his potential and introduced him to Stuart Bascombe. Mr. Patterson had always dreamed of being a singer. Born in Harlem NY, he had gone to the Apollo Theatre many times to see the top acts of the day. Russell's father was good friends with Billy Strayhorn, Duke Ellington's musical collaborator, and he got to see the Duke Ellington Band on several occasions. Russell enjoyed watching the big Hollywood musicals because he loved that type of music. He confessed that Cole Porter is one of his favorite songwriters. But it was after seeing Elvis Presley and Ann Margaret in "Viva Las Vegas" Russell knew he wanted to sing professionally. 
      Little did he know after joining Black Ivory his dream would become a reality . Russell honed his performance and writing skills by rehearsing daily with his partners. They perfected their choreography and wrote songs to be used as demos so they could secure a recording contract. The group worked closely with their manager/producer Patrick Adams to create that harmonic sound that Black Ivory is known for and was immediately signed by Perception/Today Records in 1969. Russell was sixteen years old when they were signed. "It was a wonderful time", said Mr. Patterson, "because I was doing something I loved and I got to hang out with my friends". One of the highlights for Mr. Patterson's was going to Philadelphia to record their first single,"Don't Turn Around". "We skipped school that day",he said,"and when the record came out they actually played it over the schools sound system before class".   
      Black Ivory had a string of hits with Today Records up to 1973 at which point they left the label and their manager. Their new manager, Lenny Adams signed the group to Kwanza Records where they released,"What Goes Around, Comes Around". After that stint they got a deal with Art Kass and Buddah Records. With Buddah they released two albums and had a couple of regional hits. Subsequently, music changed and Classic Souls popularity was replaced by funk and disco music. Leroy Burgess left the group in 1977 while Russell and Stuart continued to perform as a duo. In 1979 Black Ivory recorded an album for Arista Records. That album produced a song, written by Leroy Burgess, that many people consider to be a dance music classic,"Mainline". Russell sang lead but the mantra at the end of the song,"Nothing is the same, ever since you came my baby", made everyone get on the dance floor! After the group was let go by Arista Records Stuart and Russell decided to pursue other career options. 
      In 1983 Mr, Patterson was approached by Lenny Adams to make another Black Ivory album. Mr. Adams and Al Goodman of Ray, Goodman and Brown fame had started an independent record company called Panoramic Records. Together they recorded the "Then and Now" album . The concept, created by Lenny, was a sort of greatest hits package but with new songs included. Russell wrote three of the new songs but that album garnered no hits and Panoramic closed its doors after a year.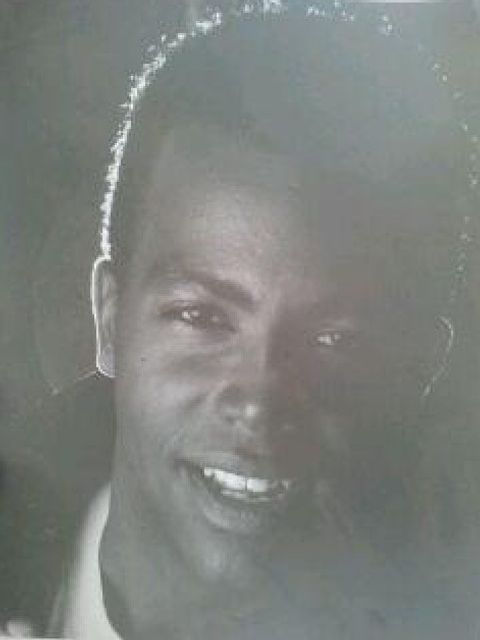 "Mainline" was still very popular in the clubs in 1988 when Mr.Patterson was signed to Culture Shock Records as a solo artist. John Robinson, a popular DJ in New York, heard a demo Russell had done with Cleveland Wright III. He loved the song titled, "I Surrender", and wanted to release it. The song became a hit in Europe but received minor airplay in the States. Their next release was a song written by Russell and Calvin Gaines called, "The Time is Right". Once again the record company folded and Russell was looking for another deal.  In 1991, he was invited by John Robinson to make a guest appearance on the Robinson/Wall Project. The release, "The More I Get" was well received in the clubs.  
      Lenny Adams died in 1995 and that was the first time the three members of the group had gotten together. They spoke of a possible reunion at his funeral and with the help of a local promoter performed as the original members of Black Ivory a few months later. Mr.Patterson says," It was like we had never stopped! It was wonderful being on stage together!"